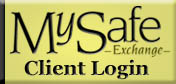 Our Clients Say ...
"Scott and his team took the time to learn about our Company…"

"…my taxes are being done by knowledgeable people and I am secure that they were done right."

"…became valuable advisors helping us to refine our business plan…"

"…we are able to better plan and strategize more effectively."

"(Their) service permits us to concentrate on sales, profitability, manufacturing processes and improving our bottom line ... It just works!"

"…(we) are able to plan to grow the business and reduce our tax burden."

"Having an experienced, resourceful CPA advising us helps us to better manage the present and plan for the future in an effective manner."

"Very satisfied. Very professional and efficient service and process."

"…we know McRuer will do the returns correctly and be there in the event there are any questions from the IRS. That comfort of mind is worth everything."

"I appreciate the service I have received, the promptness of services, and that my questions get answered quickly."

"…the friendliness of the staff and the efforts to meet with us to assure we had all questions answered and had input in the process."

"I have always been impressed with the speed at which my questions are answered ... Service is excellent."

"…each of the accountants that I have talked with has been very professional and helpful."

"I have been with McRuer for several years, and if they don't have an answer for me right away, they will find me one."

"All staff is very professional, courteous, and extends hospitality that makes us feel very appreciated as a customer."

"All my needs are satisfactorily handled and in a very professional manner."

"When a friend asks who I use, I tell them, McRuer CPAs!"

Current Tips & Information
January 20th is opening day for the 2015 tax season. That's the first day the IRS will begin accepting 2014 individual federal income tax returns. Read more on Scott's blog.
Time is running out to think through 2014 year-end tax tips that may save you tax dollars. Click here to read the 2014 McRuer CPAs Tax Planning Guide.
Have you (or a dependent) had a name change this year? You must file an update with the Social Security Administration before you file your taxes. Find out more by clicking here.
Is your job in danger of being "deskilled"? 30% of American jobs may be affected. Click here for more information on a new report.
Having trouble figuring out what Kansas and Missouri state tax cuts can do for you? Scott McRuer offers a review of what to expect in his blog Tax Cuts and Credit Woes.
A new Taxpayer Bill of Rights is now available for taxpayers following long debates on taxpayer misconceptions about the power of the IRS. Find out more about that debate in a report that launched the new effort by clicking here.
Oh no! You realize that there is a mistake on your tax return. Don't worry; you can file an amended return. Click here to find out more.
Now that you've filed your tax return, how long are you supposed to save your records? Click here for a new review of how long you should keep your tax records as well as which specific tax and financial records you should keep.
It's time to complete and file your 2013 individual income tax return to avoid penalties for filing after the April 15th deadline. Even if you file for an extension for an additional six months to file your tax return, you must still estimate and pay the amount of taxes you may owe. Find out more.
Don't be fooled--scammers are using fake IRS names, logos and badge numbers to trick taxpayers into sending money or sharing their bank account information. The IRS never calls, emails or sends a text directly to you. Find out more about the latest identity theft scam.
Virtual Money aka "Bitcoins" are growing in popularity for buying and selling goods and services worldwide with the benefit of easy exchange, but watch out--even the IRS has a warning about taxes. Click here to find out more in: Actual Taxes for Virtual Money.
Small business owners and managers are on alert following President Obama's order to make changes to overtime rules to include more hourly wage workers. Find out more in our blog: Overtime Rules Set For a Change.
Confused by what you're supposed to do and by when for the Affordable Care Act/Obamacare? Find out more in our articles: ACA Deadlines for Businesses and New Affordable Care Act Provisions (which has links to the most updated information for individuals, families and businesses).
Debate on new sales taxes for online purchases is heating up again, just as most of us are focused on income taxes. Find out more in Scott McRuer's blog: Internet Sales Face New Tax Debate.
January 31st is the first day the IRS will begin processing 2013 income tax returns. The IRS blames last October's government shutdown for the delayed start of the tax season. Read our blog for more information.
January 15th is the deadline for payment of 2013 4th Quarter 1040 estimated individual federal income tax. If you are unsure of what amount you should pay, or if your income or other circumstances have changed significantly, please contact us.
Download your 2013 Year End - 2014 Tax Planning Guide now to learn more about tax tips for businesses and individuals.
Expect Delayed Tax Season Start-- The IRS says it may have to delay the start date of the 2013 tax processing season for as much as 2 weeks. Find out more in Scott's blog.
Now's the time...to confirm your strategy to minimize tax obligations while you maximize tax deductions. Call now to set up your Year-End Tax Planning Session: 816.741.7882
As Thanksgiving approaches, we want to send our gratitude to our clients and wish you a peaceful and fun holiday with family and friends.
October 15th is STILL the deadline for taxpayers who requested a six month extention to file their tax return even though IRS operations are affected by the federal government shutdown. See our blog for more information.
October 1st is the deadline for all businesses to notify their employees about the new Health Insurance Marketplace. This is part of the new health care law set to take effect January 1, 2014. Check out our blog for links to information for both businesses and individuals.
September 16th is the deadline for your 2013 3rd Quarter 1040 Estimated Individual Tax Payment. If you are unsure of what amount you should pay, or if your income or other circumstances have changed significantly, please contact us at: (816) 741-7882.
Back to School time means it's also time to save those sales receipts to take advantage of the American Opportunity Tax Credit. If you qualify, you could receive a tax credit of up to $2,500. Read our blog with more information and links.
The three-day state sales tax holiday begins in Missouri today, Friday, August 2nd, and runs through midnight, August 4th. Certain back-to-school supplies including clothing, shoes, computers, and more are exempt from sales tax. But, several cities have decided NOT to participate. Find out which ones by clicking here.
All of us at McRuer CPAs wish you a relaxing and safe July 4th holiday. Click here for an article on our blog with interesting facts about the American flag.
Notice: 2013 2nd Quarter Estimated 1040 Individual Tax Payments Due June 17th.
Audits of Individual Tax Returns on the Rise: See a recent article detailing the latest statistics showing the likelihood that your individual tax return may be audited.
Disasters and Taxes: With so much news on recent weather-related damage, the IRS has issued new updates regarding tax filings and tax breaks should you be a victim of a natural disaster.
Free Tax Extension Filing Offer:McRuer CPAs is offering cost relief to clients who must request a tax filing extension due to late IRS forms.
Kansas City Star highlights unprecedented late tax filing due to IRS form delays. Taxpayers who file for tax credits are the most affected.
4% retirement withdrawal standard now may be defunct.
"Where's My Refund?" Offered by IRS for 24x7 access to refund information.






McRuer CPAs is one of the fastest growing firms and one of the largest locally-owned top 25 accounting firms in the Kansas City area. We didn't achieve this by accident.
What makes us successful is our honest interest in offering genuine personal attention to both our business and individual clients. We like people and we like to work with them.
We also know when it comes to up-to-date services, you want more than just the latest "i-trend". That's why we offer our clients online tools that are not only state-of-the-art, but also the most secure, efficient and easy-to-use.
You deserve respect and friendliness as well as proactive, experienced professionals. That's who we are. We're ready to help you with your strategic planning and preparation for taxes, business-building, wealth accumulation and more. Give us a call today: 816.741.7882.

McRuer CPAs introduces its new fully scalable, affordable comprehensive small business online accounting solution.
Ask us today about MyMcRuer/BackOffice.