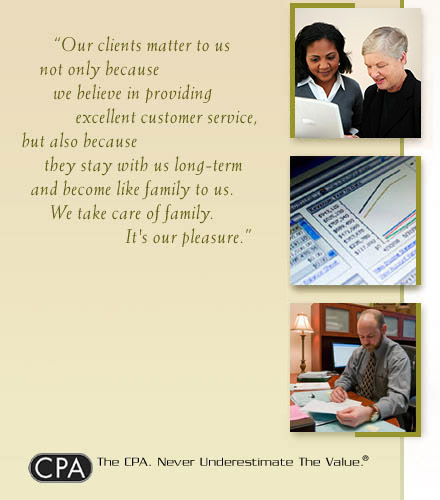 What Our Clients Have to Say
As a client of McRuer CPAs, we get to know you as a real person, not a number.
We value you, your opinion, and your unique needs and concerns.
We are grateful for the many favorable comments our clients have shared with us about our business and individual tax preparation and planning services.
Comments on Business Tax Preparation, Strategic Planning and Accounting Services
Click the links below to watch video testimonials from business clients who talk about the success they've had using McRuer CPAs for a variety of services.
Business Services Resources Provide Efficiency for Growth
Services That Scale as the Business Grows
Comprehensive and Timely Business Planning Services
Genuine Personal Service Approach
Quality Business Planning Services
McRuer CPAs Understands Our Business Needs
Secure and Easy Online Resources
High Quality Reliable Accounting Services
Provides Both Business and Individual Accounts Management
Trustworthy Stress-Relieving Business Services
"We engaged McRuer & Associates as our CPA firm in 2001 during what was a difficult time for the destination management/groups and events industry, and for our Company as well. The events of 9/11 dramatically impacted travel, which is key to our revenues.
Scott and his team took the time to learn about our Company, and as a result became valuable advisors helping us to refine our business plan to overcome the difficulties we experienced at the time. They advocated for us with in our banking relationship, accompanying us to meetings and providing information and insight that was critical in our negotiations.
Since that time, they have helped us refine our accounting processes to provide better management information and to streamline how we gather our information. As a result, we are able to better plan and strategize more effectively."
Alton M. Hagen, III – President
"McRuer & Associates, CPAs is our outsourcing solution for accounting, tax and payroll management services. They provide an experienced staff accountant who works at our manufacturing facility each week and who efficiently and effectively maintains our accounting system, and addresses any tax or required business filings. Their work is supervised and reviewed by an experienced CPA who also advises our management about financial and tax matters. This arrangement provides an added measure of internal control and outside input only an outside firm can offer.
This service permits us to concentrate on sales, profitability, manufacturing processes and improving our bottom line. We have no management, training or supervisory concerns or responsibilities associated with our accounting function. It just works!
With the current, accurate financial information our accounting system delivers, our managements and owners are able to plan to grow the business and reduce our tax burden."
Terry W. Beldo – President and CEO
"Our relationship with McRuer & Associates, CPAs began shortly after a personal tragedy dramatically changed our business and lives. Our founder and colleague, and my friend, David Sandweiss was killed in an auto accident. This event immediately changed roles and relationships in the business and its ownership.
At the same time our business has enjoyed robust growth, adding other changes and resulting decisions. Scott and his team have advised us in a number of areas, including entity selection, choosing and transitioning to a new accounting system, tax planning and benefits selection.
Having an experienced, resourceful CPA advising us about financial and tax matters as a complement to our own management helps us to better manage the present and plan for the future in an effective manner."
Kevin Koster – President