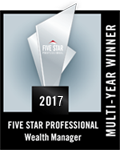 Resources
Here are some helpful tax calculation and record keeping tools to make your financial planning and tax preparation efforts more efficient and effective. The calculators are intended to provide general information for you and should not be used as a substitute for professional advice. Feel free to contact us with any questions you may have and we'll be happy to help you make sound financial choices.
Downloadable Business Tools (require MS Excel)
Tax Calculators
Useful Links
Missouri Department of Revenue
Gunn, Shank & Stover, P.C., attorneys at law serving Kansas City and the area since 1975.